No Cage Pack
---
No Cage Pack
£45.00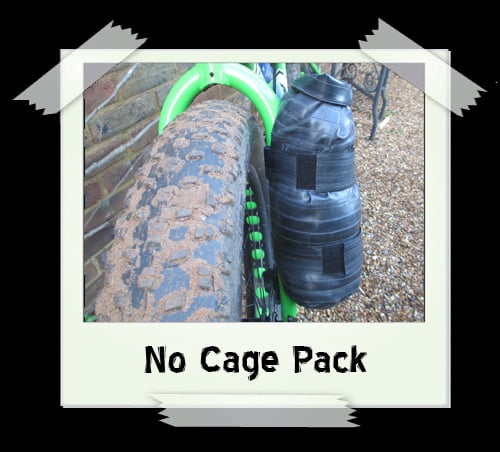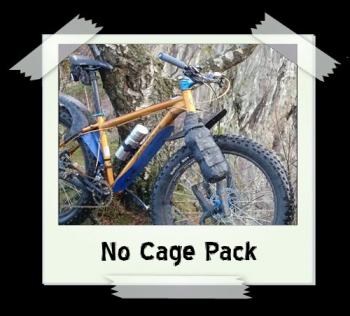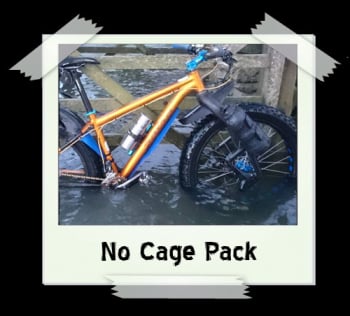 The 'No Cage Pack System' is designed for bicycle forks that have no cage mounts available or when a cage is not wanted.
The pack is a roll-top pack made from used inner tubes and is designed to hold an assortment of items. It is closed using a plastic, side release belt buckle.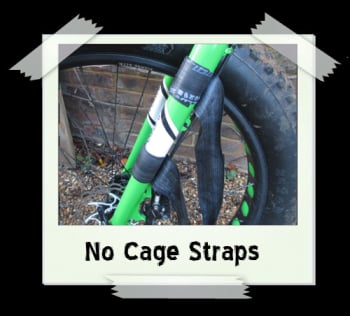 The natural stretch of the inner tube straps 'grab' onto the surface of the fork to prevent the pack from slipping once mounted.
The straps also act as a compression system to hold the pack contents secure.
Pack dimensions: (one size only)
approx. 39cm h x 15cm d (when fully open)
Usable volume: approx. 5.0 litres (with top rolled over 2x)
Weight: approx. 230g
Strap length: x2 (available in 2 circumference options)
Long - (12cm - 15cm circumference forks): 71cm
Standard - (8cm - 11cm circumference forks): 62cm