Frame Pack for Ibis Mojo - Bomb Bay Bag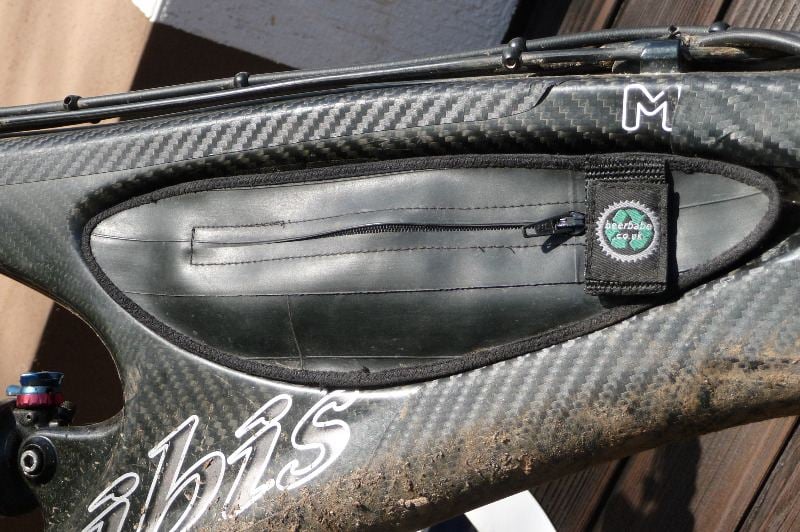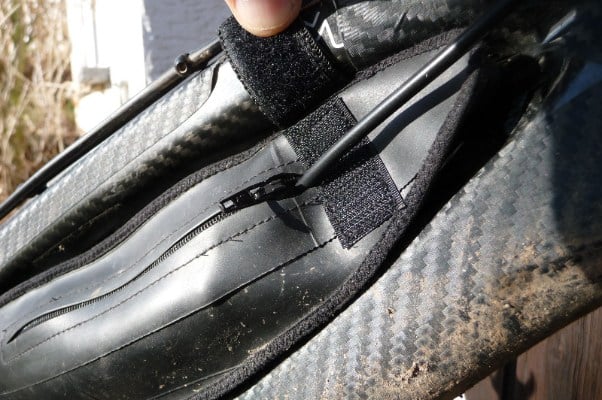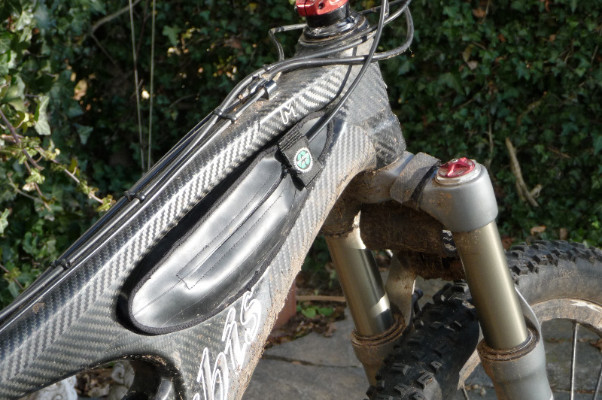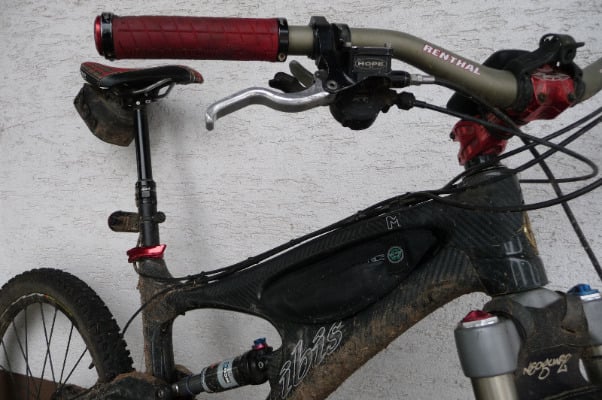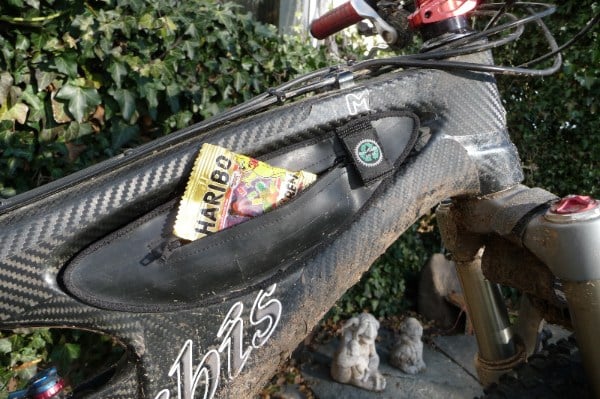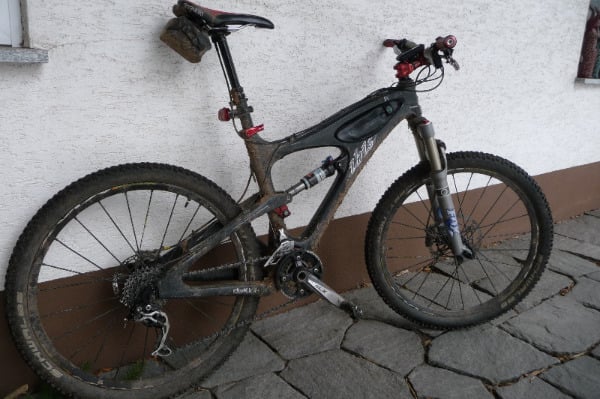 Customer email:
Construction.
Spot on, robust and well stitched together. The edge seams are doing their job of holding it in place. Like the zip, the detail of the small circle for the light cable and the velcro Logo Tab to keep things neat.
Also like the velcro fastening to the frame. Some suggestion here, though not critical, is the velcro may be a bit longer in the sections as fitted to the bag. I like the fact that there is no velcro at the extreme front of the bag as I can place a bike stand bracket through it. This would not be possible if it was fixed.
Velcro fastening is proving very robust. No issues with the bag falling out of the hole. I did start with it loaded with less valuable items than my AyUp battery but I'm confident It wont move now. More so with a little more velcro as above.
Velcro is staying clean and not picking up mud, that's being collected by the downtube. Very pleased with the no straps arrangement. No rubbing as fitted but its early days.
The Black colour is fine on my natural carbon bike, matches well.
Size.
It may be my marking but a "fraction" bigger all round would really make it snug. Its fine as it is, just an observation. Its also a useful size rather than purely nice to have. A fair bit of stuff goes in, tubeless repair kit, innertube and Haribo... I carry tools and stuff on my bike so that quick spins backpack free are also covered for mechanicals.
The AyUp battery cord fitted as standard is just a wee bit short, no fault of the bag, its just the way the frame and the battery is. HOWEVER.. the position of the velcro makes fitting the battery on the top tube easy, the neoprene stretchy things pass between the bag and underside of the top tube. Clever !
Otherwise, its great. Loved the communication with me, the speed it was sorted out and the no fuss being in Germany... top stuff and many thanks. If you want any pics for your web site or want me to produce a quote / testimonial, just say..