Troll Camera / Phone Case (with Purse)
---
Troll Camera / Phone Case (with Purse)
£12.00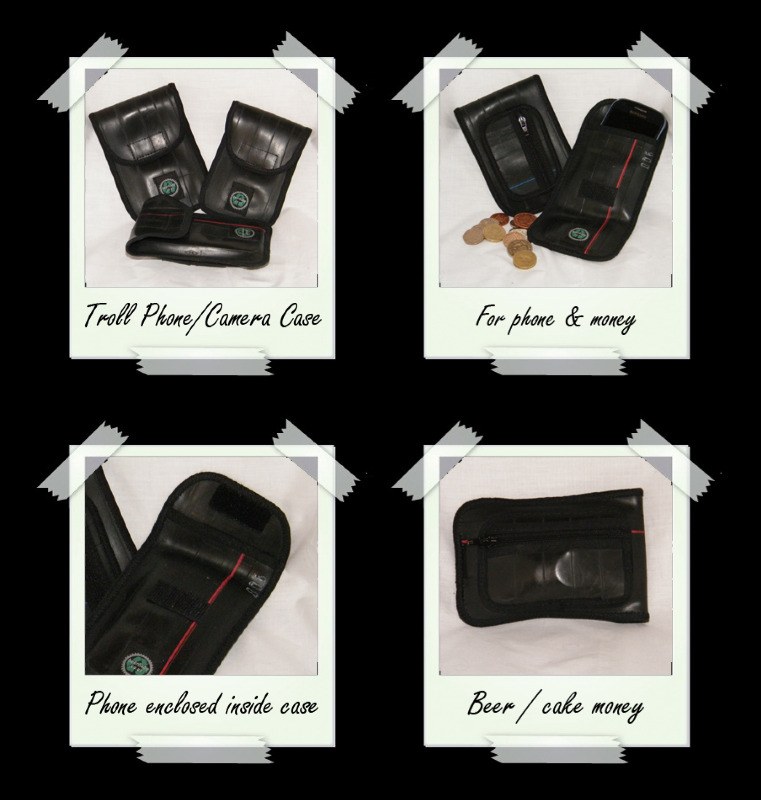 The Troll Camera / Phone Case also has a useful purse for beer/cake money
Made from recycled bicycle inner tubes, the Troll uses the waterproofing properties of the rubber to protect your camera or mobile phone from sweat, rain & mud.
Fits neatly into a cycle jersey pocket
Phone completely encased with a velcro closure
Purse has zip closure
Please state camera / phone model for correct sizing
Why Troll? My original design, the Nirvana, was designed to attach to a pack while out riding. Not everyone wants to do this, and I was asked whether it was possible to put a purse on the reverse of the case - for cake / beer money. No problem. Louise asked for it to be named after the Tunnel Hill Trolls - a group of mountainbiking friends from the Farnborough area. Ride responsibly.