3x Tealight Candle Holder set
---
3x Tealight Candle Holder set
£14.00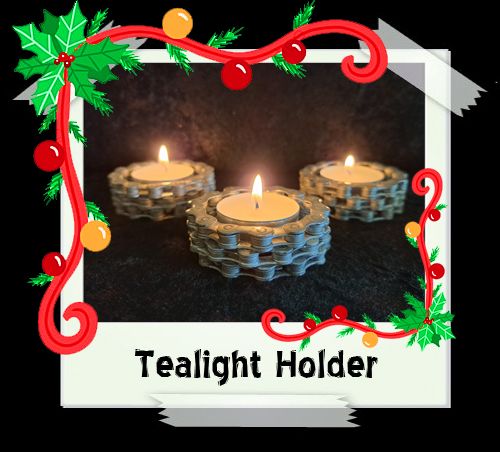 This tea light holder is made from 3 rings of recycled bicycle chain with a 14T gear to support the candle.
After thorough cleaning, the chain is formed into the required design before being painted. The rings of chain are held together using clear epoxy resin.
The set is made up of 3 holders with tealights included.
Size: diameter - 7cm; height - 2cm