Recycled Inner tube ... Wallets ... Clocks ... Custom Items ... Jewellery ... Trophies & more ...
Current lead time, from reciept of order, is 1 week

IMPORTANT NOTICE:
Due to changes in the rules for shipping goods, I will no longer be
able to ship goods to Europe for the time being.
Here at beerbabe.co.uk, I use my passion and creativity to make fun and functional upcycled products out of discarded bicycle & brewery waste.
Many of these make novel eco-friendly gifts for both cyclists & non-cyclists alike. Or even a 'because I deserve it' gift for yourself.

The number of different products available is also expanding as I develop new ideas to add to the range.
If you don't find what you are looking for, I can custom-make products such as frame packs and bags.
Some of the custom items I have previously made have been added to the range available in the web shop.
Don't forget to check out my Blog for travel, cycling and beer related ramblings.
I hope that you enjoy this site and come back soon.
Judy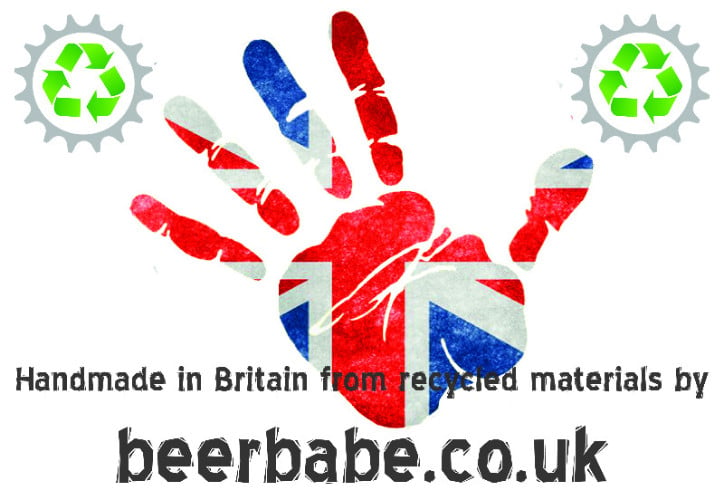 Just some of the items for sale

(click on the photo to go to the item in the shop)