Our trips to Belgium aren't always about beer & bikes, but have provided us with the chance to visit some of the military cemeteries in the area to pay our respects to the fallen soldiers.
On this Armistice Day, I thought that I would share some of the photos we have taken along with some thoughts and feelings.
Our 1st visit to one of the many cemeteries around the Poperinge area came during a very wet cycle ride in the local area. The rain was going sideways across the fields and we were feeling rather miserable & wondering what to do. We stopped off at the Nine Elms Cemetery and suddenly our woes were put into context. Here was us moaning about the weather, but the soldiers lying in the graves here had to put up with those conditions for months on end. We felt humbled and suddenly riding in the rain was not a problem.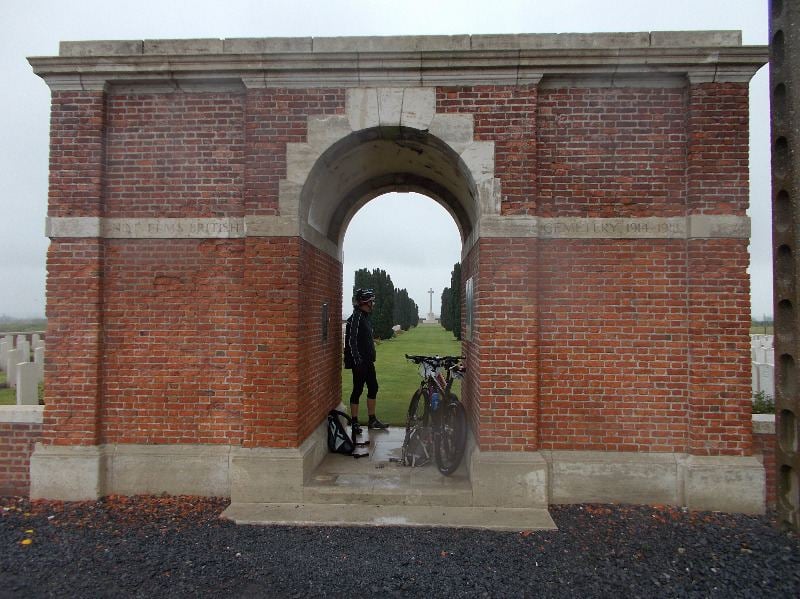 Over subsequent visits to the area, we have always visited most of the cemeteries we have passed in order to pay our respects and take a reality check.
Grootebeek Cemetery is in a very tranquil location and is accessed via a grass path between 2 fields. It contains 109 graves including the one of Private John Lyn VC, DCM who had originally been buried in a local church but was moved after his original grave location was bombed.
We revisited the Nine Elms Cemetery on the morning of our 25th wedding anniversary. In respectful silence we walked around the graves when we came across 3 belonging to soldiers who had been killed on the 23rd September 1917, 97 years earlier. We laid a poppy in remembrance.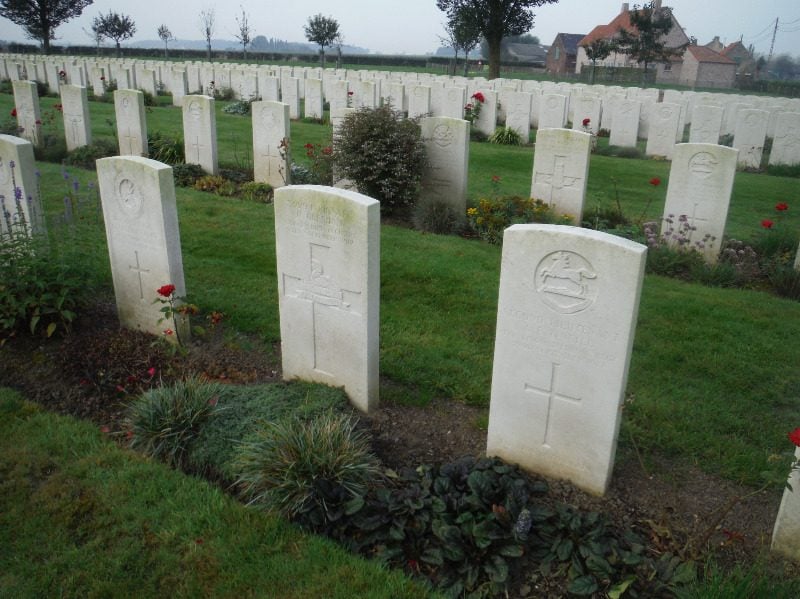 As I wrote earlier, there are many cemeteries around the area and they are all impeccably maintained by the Commonwealth War Graves Commission. They do an amazing job to keep everything pristine for the visitors. We often come across them working.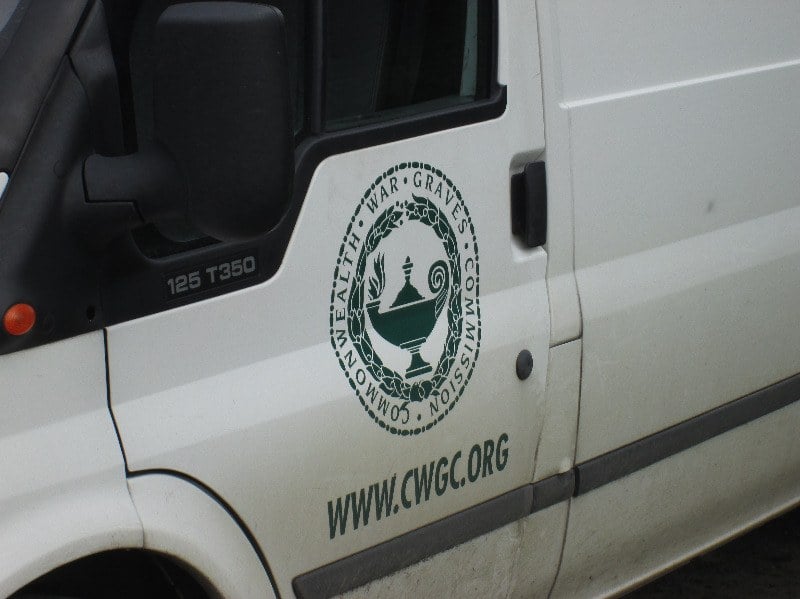 Many graves have been visited by relatives who have left information about the person or items from something they have done in remembrance. This was the grave of 63064 Private Joe Balcock in Haringhe (Bandaghem) Military Cemetery. He was a professional footballer who played for Swansea in 1915. He died of his injuries after he was shot in the head.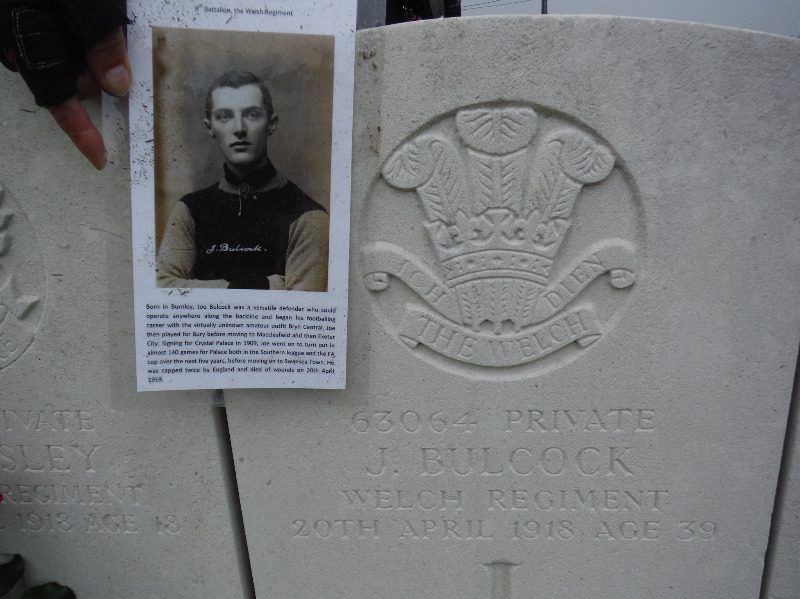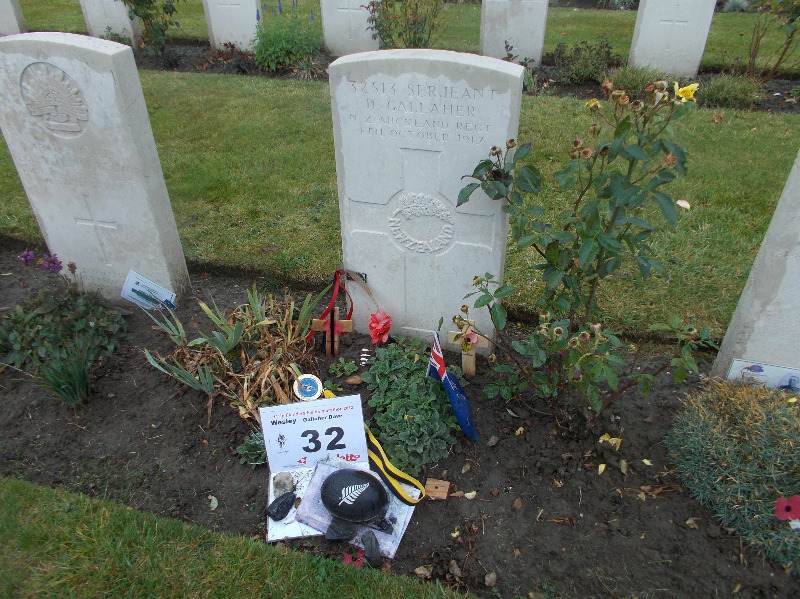 We made our 1st visit to the Lijssenthoek Military Cemetery this year. It contains almost 11,000 graves. The sight of that many graves was astounding. We both found it hard to comprehend that number soldiers. It was hard not to turn and leave immediately.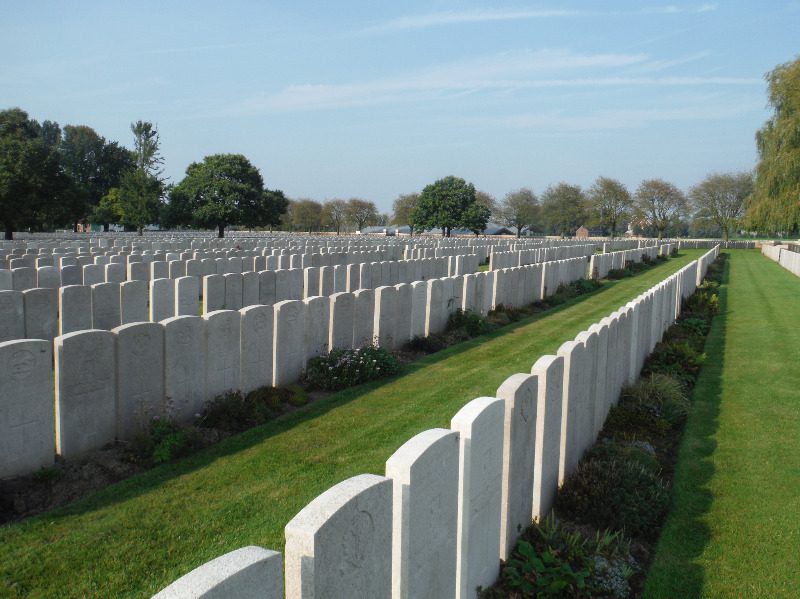 Although I was lucky enough not to lose close family members during the Great War, I did look through the register to see if there were anyone buried with my family's name. There were 12 Buckley's buried there and I selected one grave on which to lay a poppy. Roy found the grave of Major A G McNeill VC and laid his poppy there.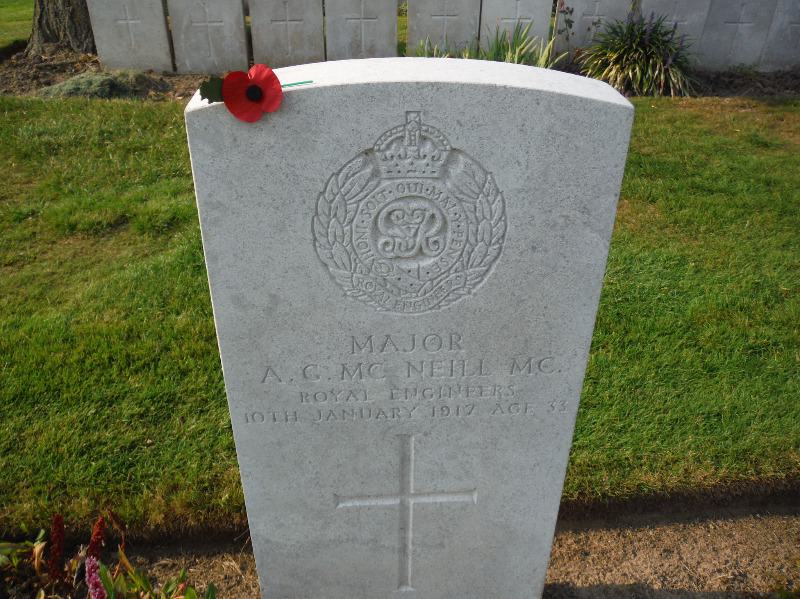 The path that led from the cemetery to the museum was lined with metal posts and initially I didn't understand the significance of the numbers & notches cut into the posts. A shiver ran down my spine when I realized that each notch made in the post was for the number of soldiers buried on that day. I was shocked by the number of burials that took place after the war had ended (from injuries sustained) although Lijssenthoek was a military hospital.
We rode away in humbled silence.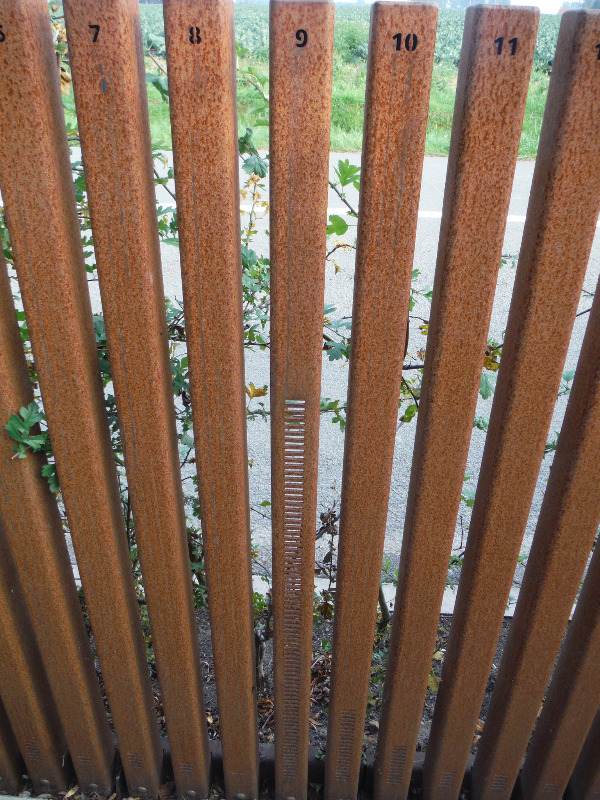 On every visit, we always take poppies with us & our next trip will be no exception. At the end of this month, we will be doing a mountain bike ride which starts in Ypres which seems a fitting thing to do during this 100th anniversary year.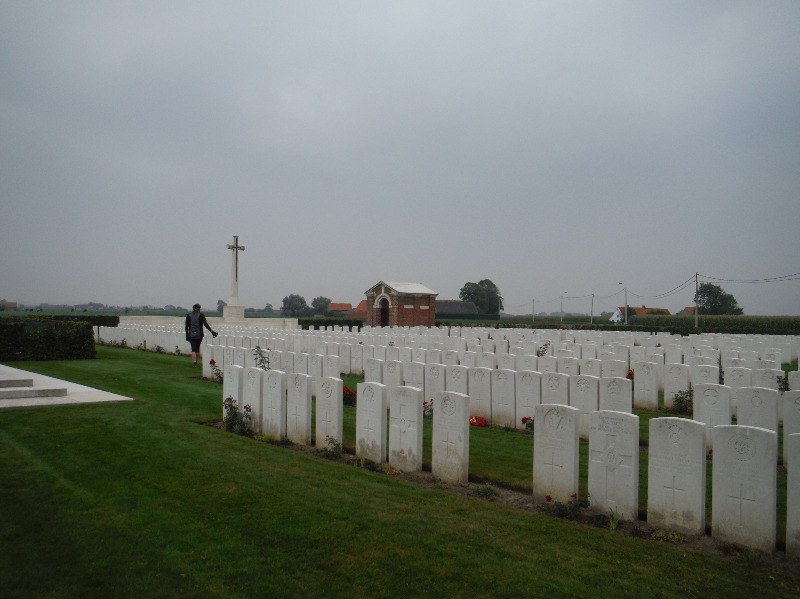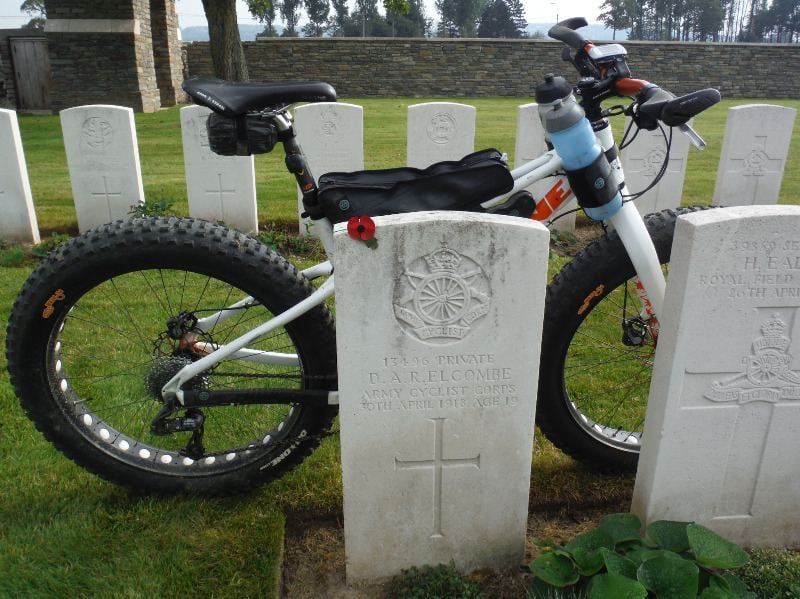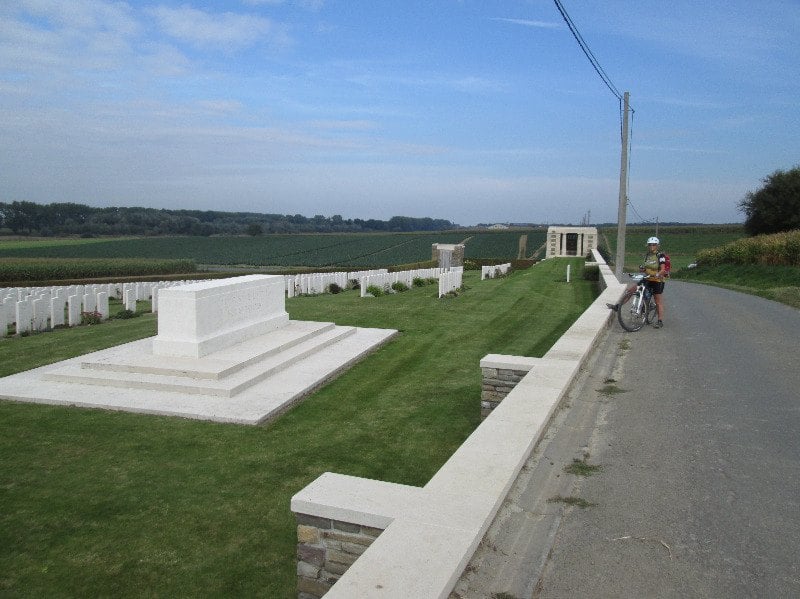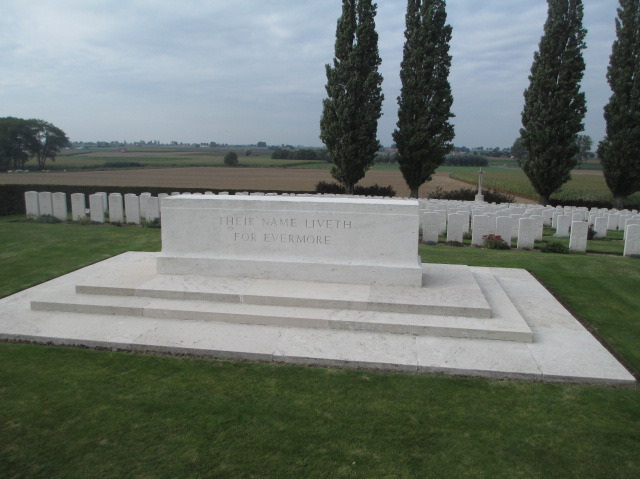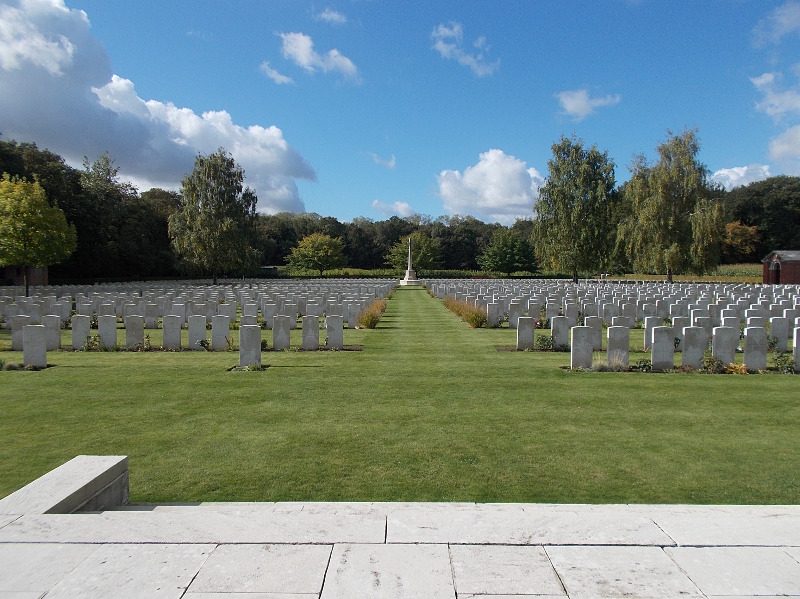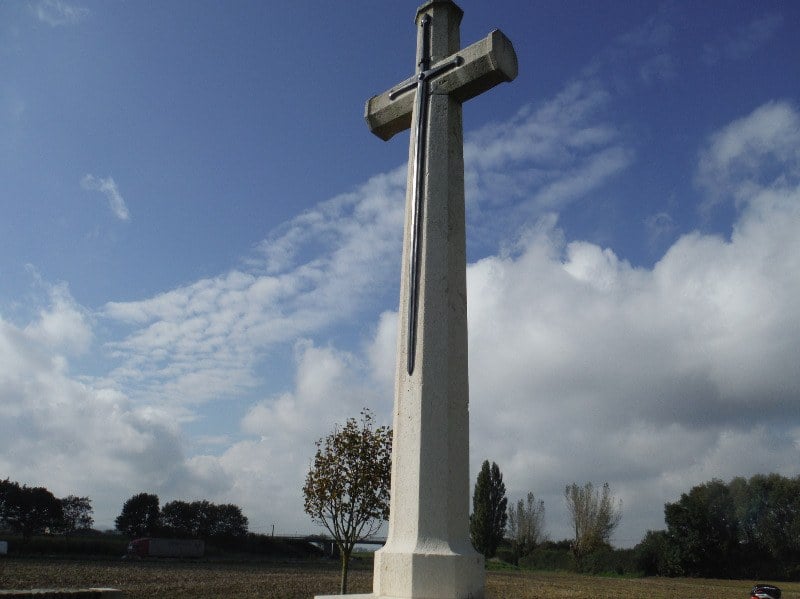 "They shall grow not old, as we that are left grow old:
Age shall not weary them, nor the years condemn.
At the going down of the sun and in the morning,
We will remember them."