Tro Bro Leon Gravel 2023
Posted on
Written by Beerbiker
For many years now, Tro Bro Leon in Brittany (you know, the Hipster's Paris Roubaix & the one where to top Breton rider wins a pig) has been on our bucket list of events to enter. However, with T24MTB in Belgium always running the weekend before, it had been impossible for us to do. T24 sadly disappeared from the calendar this year, so the opportunity was there at last.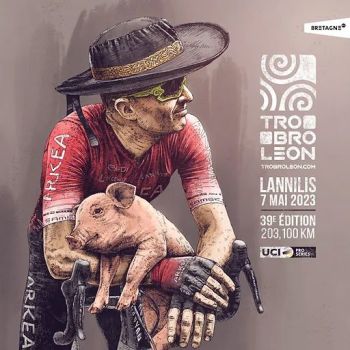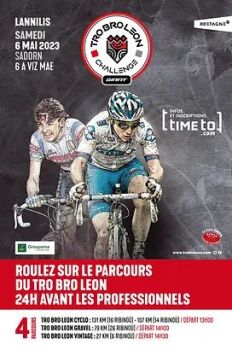 Once the ferry schedules were announced, I began to form a plan for a flying visit: overnight ferry on Thursday from Portsmouth to St.Malo & returning on Tuesday from Caen. By returning from Caen it would allow us a chance to visit Pegasus Bridge & the Normandy Beaches on VE Day 2023. After much searching, I found an apartment in Plouguerneau, just 5km north of Lanillis where the race is based. Beer & food were always going to be a problem as this is most certainly not the 'Flemish Alps' with a bar or restaurant on every street corner - it's a bit of a dessert! Two things in Plouguerneau's favour were a couple of fabulous creperies within striking distance & an amazing beer shop/bar with loads of local beers. My proposal was put to Beerbabe & received the big old thumbs up, so everything was booked.
All that 'Team Beerbabe Packs' had to do now was decide on which event to enter. The Pro race on the Sunday had 27 ribinou (dirt/farm tracks) in it & there were two 'road' sportives on the Saturday. There was the choice of 107km (with 14 ribinou) or 131km (16). However, they also had a Tro Bro Leon Gravel with a whopping 26 ribinou! We opted for the Gravel version & the entries were put in. Now it was time to prepare ourselves & the Lauf True Grits.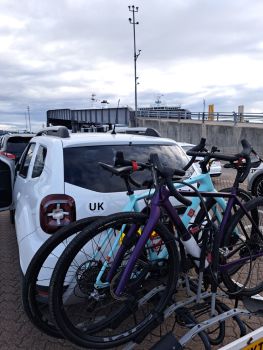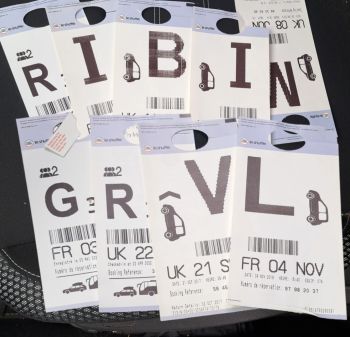 The overnight 'cruise' to St.Malo was interesting & we even managed to sleep a bit in the bunk beds! I know how to treat a girl! Passport control & customs went smoothly and it was then just a 2.5 hour drive to Lilia for lunch on the beach, followed by a short drive to Lanillis. We located signing-on, eventually, collected our numbers, free water proof backpack & our official race jerseys from Santini. These are probably most comfortable & great looking jerseys we've ever had.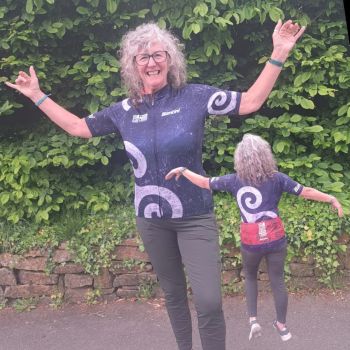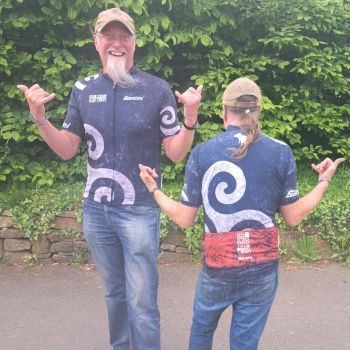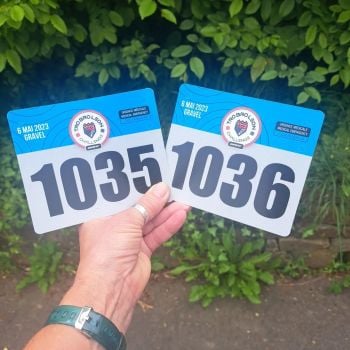 From there, we headed to Landeda town cemetery where there is a lone Commonwealth War Grave amongst all the locals, Stoker 2nd Class J J McNeil of the Canadian Navy.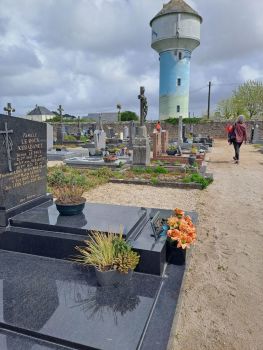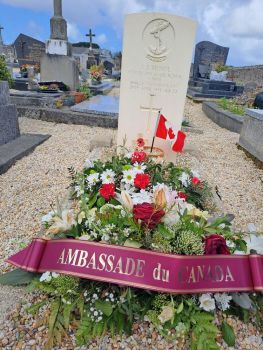 His white stone shone like a beacon amongst the local, more austere black marble gravestones. He had served on HMCS Athabaskan, which was sunk by a German torpedo boat on the 29/4/44. His body washed ashore on the local beach; he was aged just 20 at the time. After paying our respects, we headed to Plouguerneau & checked into the rather special apartment I had found. We shopped in the town Inter-Marche before heading out for beer, at long last, at Bar Ha Gwin.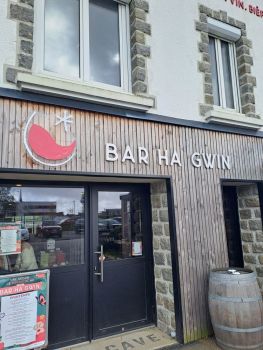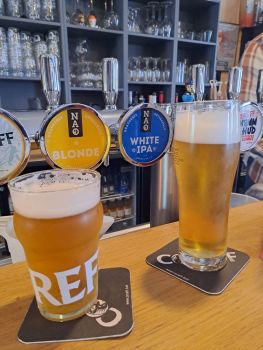 After a very wild night, with high winds & heavy rain, race day dawned. It was forecast to rain on & off all day with the wind dropping slightly in the afternoon - they were correct. We had a gentle spin to Lanillis in light rain for the 2pm start, very late for us, & we were soon off for the 79km Tro Bro Leon Gravel.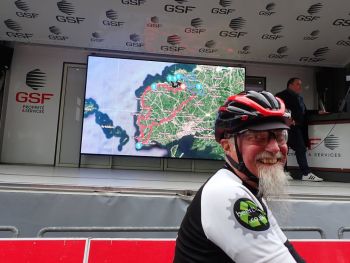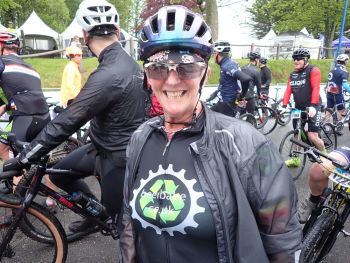 The start was frenetic, anybody would think it was a race or something & within 3 fast, mad ribinou, I was covered in wet mud from top to bottom. But things quietened down once all the quick guys buggered off & we could enjoy the route at our own pace. The Ribinou came thick and fast & varied from broken tarmac with grass up the middle to a couple of full on techy, muddy sections.In the main, they were just hard packed farm tracks that were covered with slimy mud on top due to the amount of rain there had been.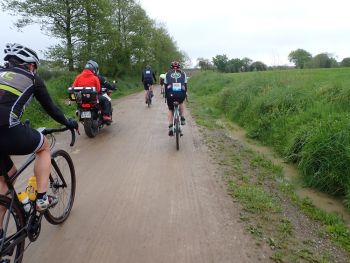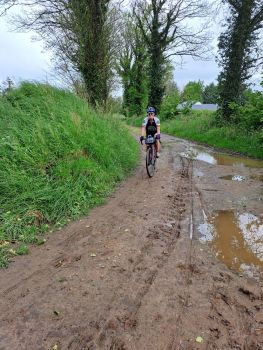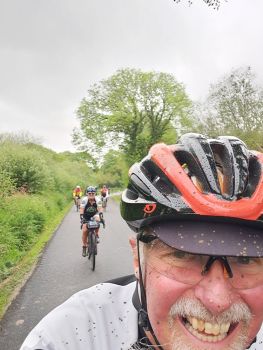 The 1st feed stop, at around 23km in didn't have much of a selection of snacks or any energy drink, but what it did have was chocolate crepes so a winner for us. It also had an open bar opposite but somehow I managed to resist the temptation of a beer. The drizzly rain started shortly after the feed stop so it was rain jackets on & ride through it. My legs were definitely beginning to fade by the time we reached the 2nd feed stop. I needed the break.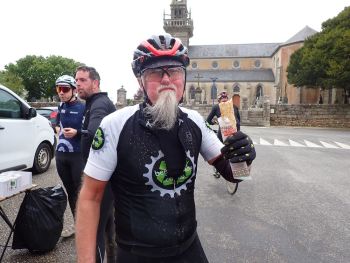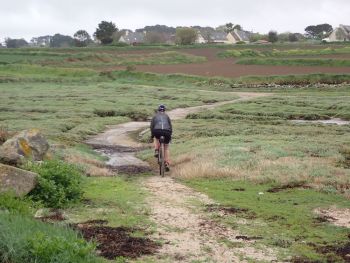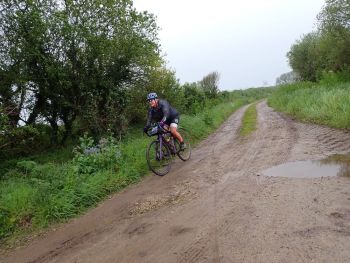 The final 1/3 of the route had a little more in the way of quiet lanes & climbing in it but did have some classic Tro Bro ribinou including Mesheul, used 3 times in the Pro race, & the legendary Kedadroen, the only 4* ribin for the Pros. From there it was just a case of getting to that much coveted finish arch & a beer. A great gravel route for sure & probably around a 60/40 split tarmac/gravel but nearly all on quiet, almost car free lanes.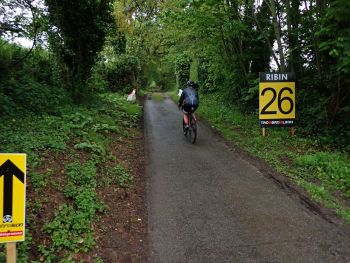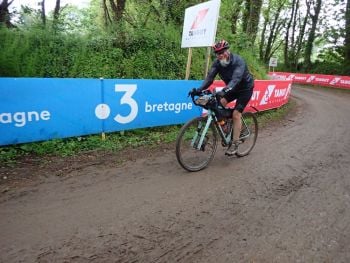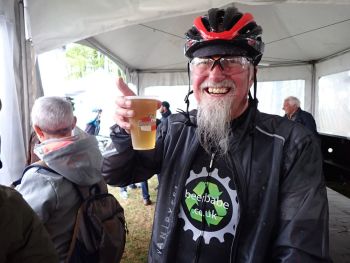 In search of a good beer, we spun back to Plougueneau & into Bar Ha Gwin for a pint (yes, they serve pints in Bretonland!) of local Coref IPA then, as it was 9pm, we went back to the apartment to clean up, fuel & chill.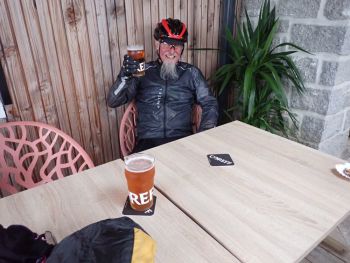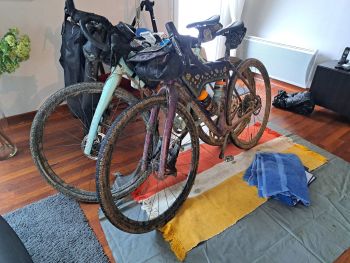 The Type 2 fun quickly became Type 1 as we talked about the event & shared stories with others over the following couple of days, which for us included chasing the Pros around on Sunday & a visit to the D-Day Beaches & the famous Pegasus Bridge on Monday, very sobering indeed.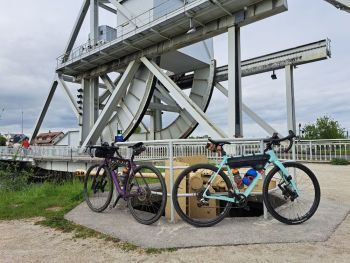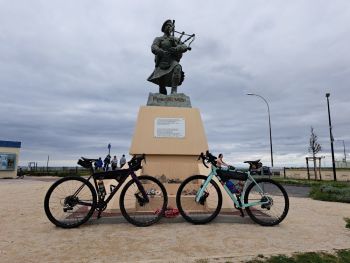 Highlights
Well the food was a real treat but you had to search for it. The crepes, a local speciality served with anything you can think of, were a real delight. The mussels served at De Phave in Ouistreham, literally 50mtrs from where they were landed, fabulous flavours & excellent value.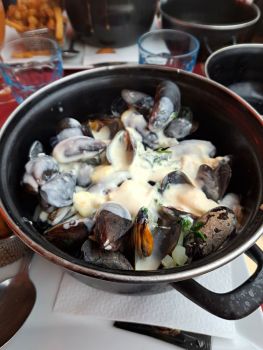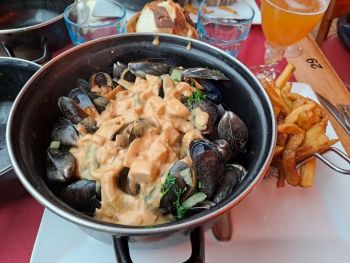 Beer. It was great to find so many local brews. Many still have a lot to learn & tended to be a little thin compared to Belgian or American versions but none were drain pours & a few were top notch. The beer of the trip though was still Kappittel Blonde from Watou on pression at Pegasus Bridge followed closely by Normandy Beer Factory, a hazy Triple.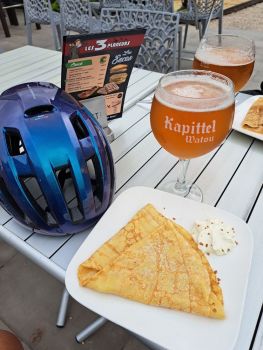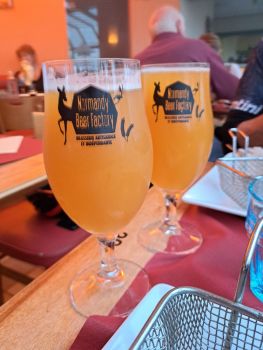 Ferry. Having not done a cross channel crossing in donkey's years, both were excellent with everything so much more relaxed than Le Shuttle so pleasantly very surprised & enjoyable.
The apartment I found was top notch, clean & comfortable. It also had 2 balconies which we would have used more had the weather been better & we'd been there longer.
Event. Tro Bro Leon Gravel, as I said Type 2 fun, very quickly became TYPE 1 FUN. Would we do it again? Where do we sign up? 40th edition in 2024 so it could be something special I feel, we'll let you know.