Competing in Europe post Brexit !
Posted on
Having competed in another 4 foreign mtb events during the year of my 60th birthday, I began to wonder how many we had done over the years. So I counted them up, & since 2008 it came out at 25 - yes 25 !
When you break them down by location it gets interesting, 3 in the USA, 2 in Italy, 1 in Portugal, 9 in the Netherlands & 10 in Belgium. The later 2 Countries made me wonder about my rallying days, yes both Judy & I both used to Co-Drive, but being that little older (Judy was a child bride) I was lucky enough to hit the Belgium rally scene at it's peak. When I looked at results & events a strange number came up again, yes I competed in 25 Belgium rallies in the 80s a coincidence ?
This brought one thought into my mind & it was a big one, 'how will Brexit effect competing in Europe now ?'
Well what can I say ? It is so easy now, once off Le Shuttle in Calais it is just 1 hour to Gits for T24 & the Belgium 24 Hour Champs, just 3.5 hours to Eindhoven for Lakebike24 & the Dutch Champs or Gulbergen24. Not a border crossing in sight, not a customs guard in sight, the only sign you get that you are leaving Belgium & heading into the Netherlands is the road surface. You drone along on slightly bumpy noisy concrete & suddenly pop onto quiet , smooth, pristine black top before the sign 'Welcome to the Netherlands' appears.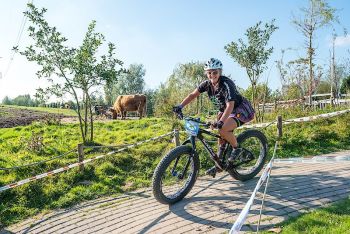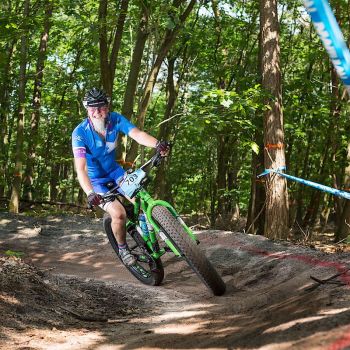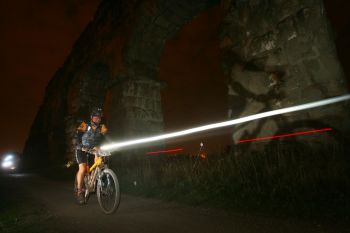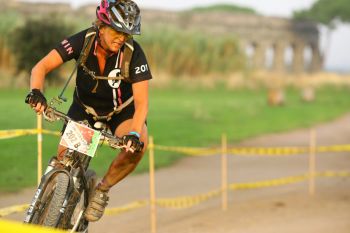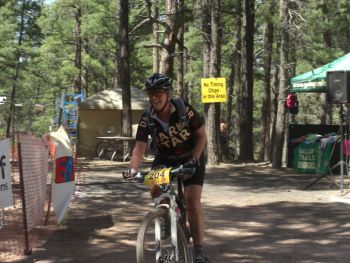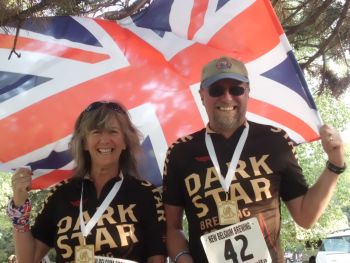 Our long road trips to Italy for the Roma24 were similar even though they were 2500km round trips. The only time you would have to stop was Switzerland if you left the EU or say the Mont Blanc tunnel. Otherwise it was smooth, trouble free, hassle free motoring all the way, but tolls could add up !
So what was it like during my rallying days ? Well the biggest difference, there was no tunnel, so a ferry it had to be. Some crossings were better than others, Calais & Dunkirk were normally 75-90mins, but Ostend could be 3h 30m & Zeebrugge 4h 15m & if the crossing was rough, well it could be a messy affair.
The road system in those days especially into Calais was poor involving an old, rough single carriage road into the port down the side of the canal. I lost count of the times we were chasing a ferry late on a Sunday & hit the front cross-member of the service barge on the mega rough railway crossing in Calais.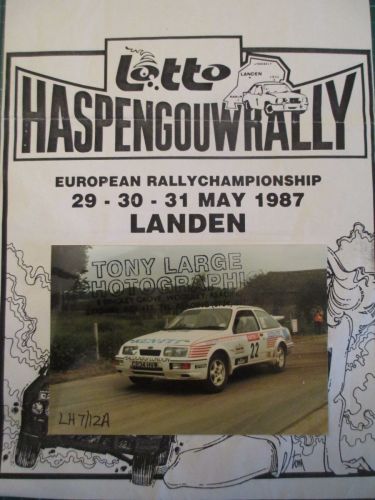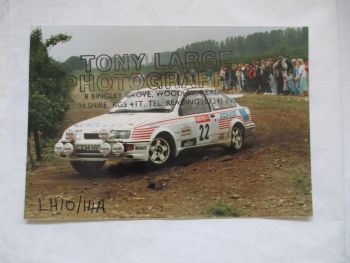 Customs posts & the guards could be a nightmare, one of the reasons we would tolerate the long crossing to go straight to Belgium instead of France, less customs posts. You were supposed to have a Carnet de Passages en Douane which had to list the vehicles, tow & rally car along with all the spares & tools. God help you if you changed a gearbox on the event & no longer had the nice new one that was on the Carnet ! So often we would travel without one & fain ignorance much to the annoyance of the Customs Officers.
Once on the French/Belgium border Judy & I got pulled on our way to make 'pace notes' a few days ahead of the lads. In her handbag was the remains of a silver foil KitKat wrapper, was this drugs !!! Well that was it, empty the car, lots of questions & explanations before we were finally allowed to continue on our merry way.
Could Brexit mean a return to such things ? I very much doubt it but in the event of a Hard Brexit it could become a little more difficult getting in & out at the point of entry. Having said that it could return to the old days in which case if customs get the slightest whiff that the bikes are for racing then you are back into Carnet territory ! If nothing else the few additional questions they should ask you will double the time at the customs post, but once into the EU nothing will change. None of the old border posts will reopen due to us leaving but it could be interesting if you get pulled by the Police for any reason, but that remains to be seen. Oh & don't forget you'll definitely need a 'Green Card' again & really you should travel with the vehicles log book, effectively it's passport, otherwise if stopped you could be travelling home without it !
A few other problems could arise - paying by card. It can be a problem in some areas now & will get even worse if the Country of issue is not accepted where you are. I already know of a friend who had to pay cash to a local to fill up his motorhome in a card only service station because it would not accept UK cards !
Phones, well we didn't have them in the 80s but now we can't live without them. Well you might have to learn to do without them again in Europe if there is return to astronomical roaming charges again.
One thing I feel sure that will not change is the welcome which is as warm and enthusiastic today when competing on our Fat bikes as it was when I was rallying back in the 80s. So no matter what happens in the coming days, weeks, months or years Judy & I will be making that short train journey through the tunnel as many times a year as we can & no Brexit will stop us.
Photo credits: Sportograf, Connie Sinteur, Marion Photos, Judy & Roy McNeill, tonylarge.net