Fruita 2012 - Coincidences
Posted on
Just before we headed across the pond to compete in the 18 hours of Fruita, I launched my website with a blog about our plans for the trip. Imagine my surprise when a fellow competitor came to find me having read the blog. But that was just the start of our weird coincidences.
What are the chances of going into a bar and meeting someone you only know of through a mutual friend?
… the mutual friend you have only met once, but whose activities you follow through a Blog and Facebook
… and you're 6,300 miles from home!
The chances of this happening must be pretty low but it happened to us in Durango, Colorado.
It went like this: Roy was wearing his 2011 24HITEF (24 Hours in the Enchanted Forest) t-shirt when we went to have breakfast at Carver's Brewing. One of the waitresses spotted it, came over and asked whether we had done the event. When we said yes, she asked whether we knew Judd Rowher of Back of the Pack Racing (BPR) fame. As it happened, we had shared a campsite with Judd and the BPR dudes at that event.
The waitress was 'superfreak' Jill Hueckman – adventurer, ultra bike rider, super racer and all around inspiration. To find out more, just have a read of her blog All things Epic.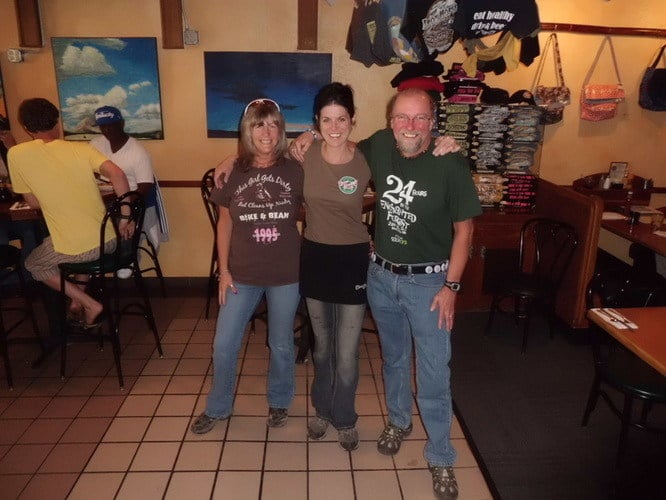 OK so these weird encounters happen but what are the chances of it happening twice in the same holiday?
2 days later we walked into a Brewpub in Phoenix…
Having eaten dinner at an awesome Mexican restaurant Aunt Chiladas, we returned to the hotel, parked the car and had walked down to Papago Brewing for a beer. Sitting down at the bar, we ordered a couple of beers. We got into conversation with a couple that were sitting next to us. As they left, a man came over and asked Roy if he was @BeerBiker? It turned out that we all followed each other and had conversed via Twitter.
He was @wandering_j /Justin Schmidt – writer, traveller, volcano seeker, home brewer to list but a few of the things he does. To read all about what he does, check out his blog.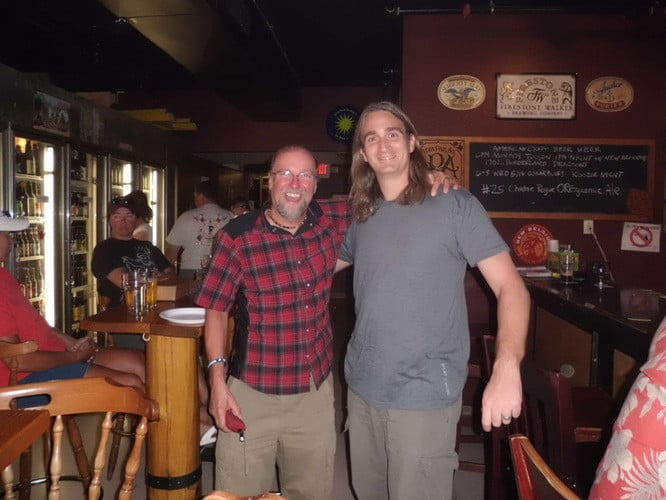 All I can say about these strange occurances - bring them on as they add to the spice of life!