Fruita 2012 - the rest of the story
Posted on
Having made it out of Denver airport in near record time, we were soon driving along the interstate in our rental car en-route to Boulder. We had booked Boulder for 2 main reasons: the beer available in the town & just in case any of our bags didn't arrive with us. As all of our bags were with us, it was time to enjoy the beer.
Conveniently we had booked a hotel that was within walking distance of some of the finest hostelries in town. Our choice for our 1st night was Backcountry Pizza and Tap House (http://backcountrypizzaandtaphouse.com/) which had 50+ draft beers available. They also had a great food menu to choose from – apart from pizza.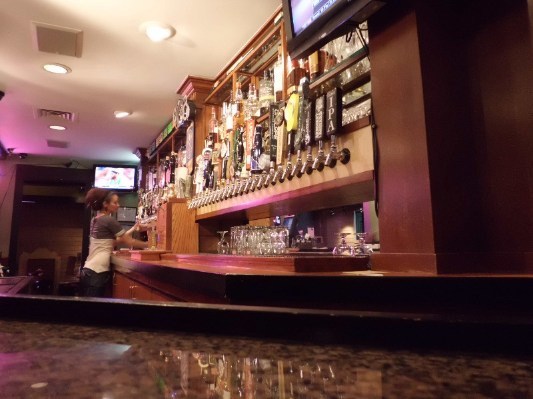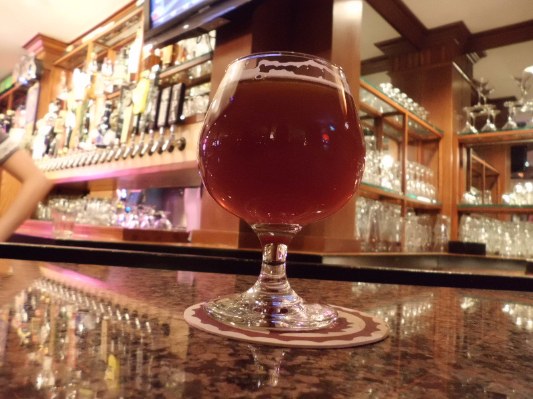 Another great thing about Boulder is the mountain biking in the area. Once we had built the bikes we headed off to Betasso Preserve to enjoy a gem of a ride.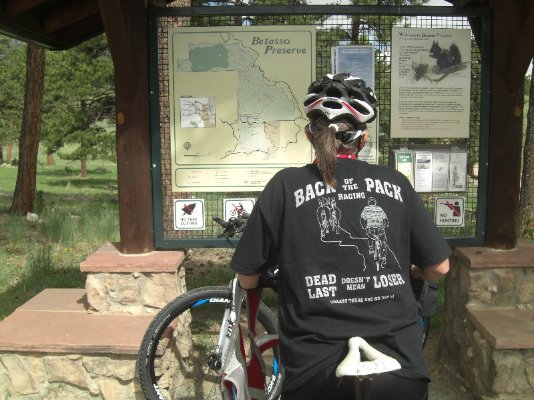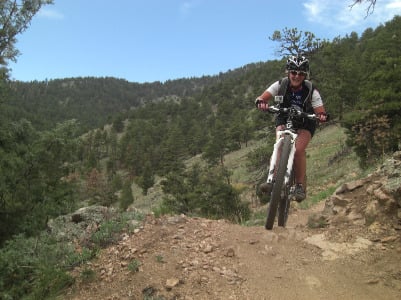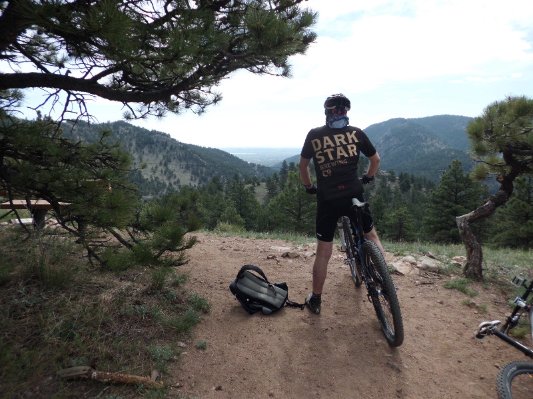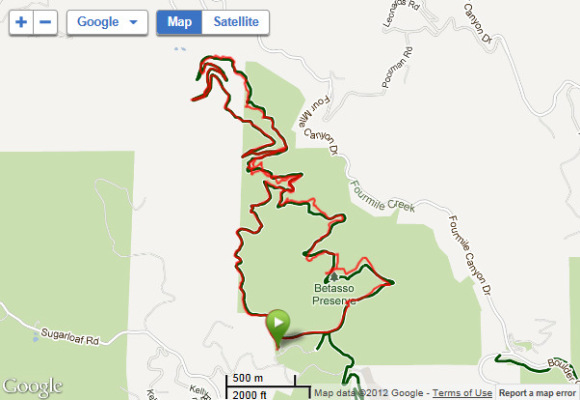 Before we left town we bought one or two beers to keep us going through the next few days.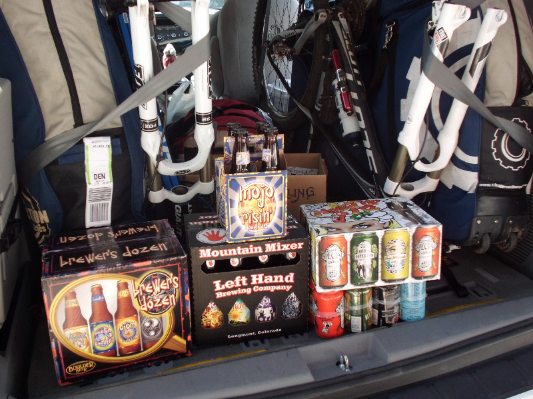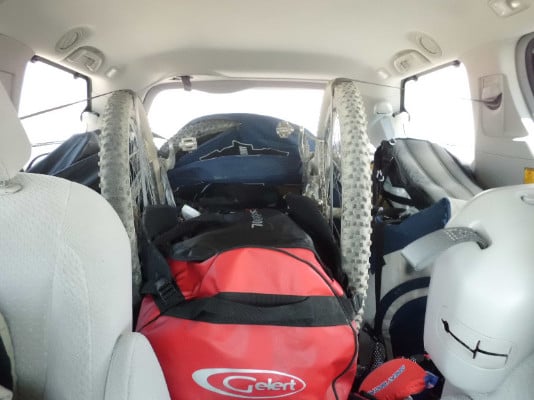 Note our excellent use of space in our rental!
And so on to Fruita, home of the Fat Tire Festival and world-renowned mountain bike mecca. Folks travel from around the world to ride the trails in the area. Apart from the 18 hour race course, there are 2 areas to choose from: 18 Road Trails and the Kokopelli trail system.
I was looking forward to riding the Kokopelli trails as on a previous trip, I broke a rib during a rather sudden and spectacular fall off a rental bike. I was determined this wouldn't happen again.
The 18 Road area has trails that bear the names such as Zippity Doo Da, Shoots & Ladders, Vegetarian, Prime Cut and Superfly.
We decided that our first ride would be up Prime Cut and back down Joe's ridge. As I climbed up the trail, I was contemplating how challenging Joe's Ridge would be for me. I needn't have worried – it was spectacular to ride. Yes, it kept your attention focussed but I finished with an ear-to-ear grin. We rode back up 18 Road to the top of Kessel's Run which we rode from start to finish. All I can say about Kessel's was that we should have been ticketed for having that much fun.
Just to prove it wasn't a fluke, we refuelled and rode it all again.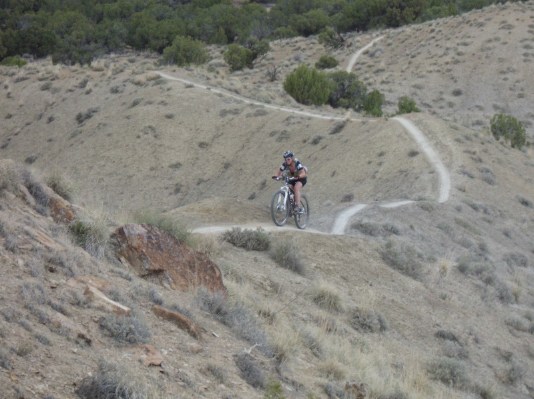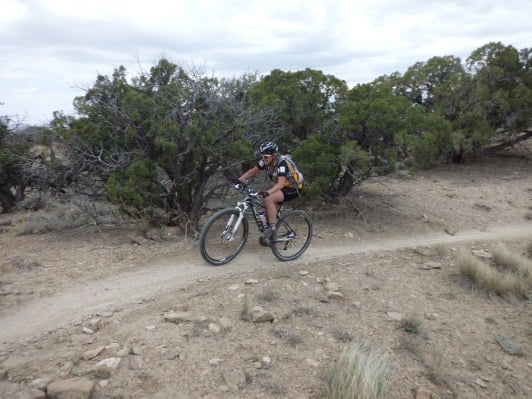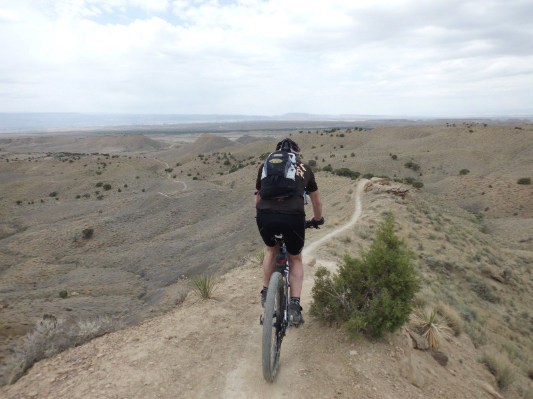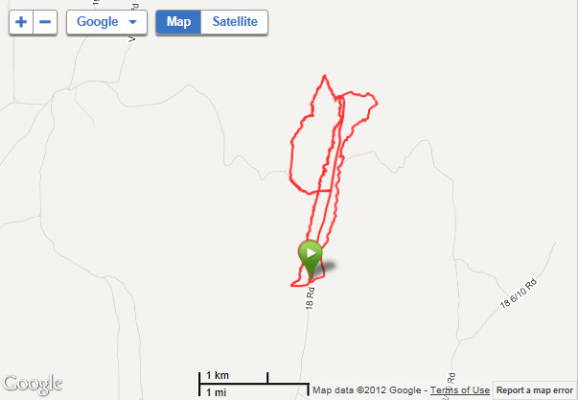 We also rode some of the trails in the Kokopelli area: Rustlers Loop, Horsethief Bench and part of Mary's Loop. We had the most fun on Wranglers, the newest trail in the area which was described as a novice trail but was challenging enough for a rider with more experience.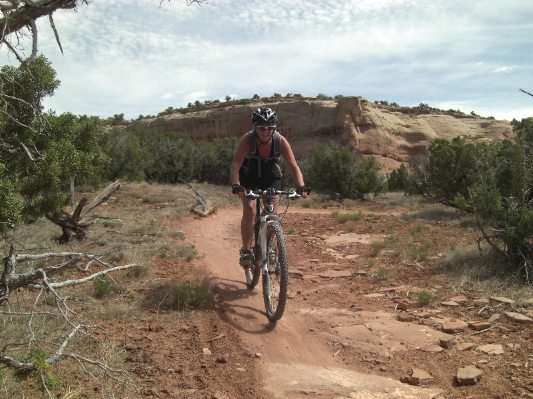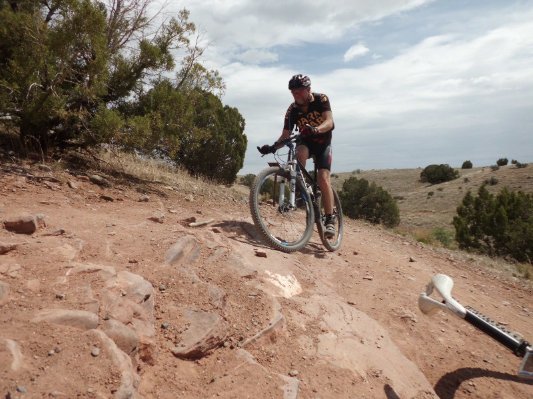 Having been told about a gastronomic gem in Fruita by a fellow racer, we headed over to The Hot Tomato Café (http://hottomatocafe.com/) for a spot of lunch. They make the most amazing pizzas, oh yes, and have a damn fine selection of New Belgium beers. I love cold pizza so we over ordered and finished the remainder for breakfast next morning.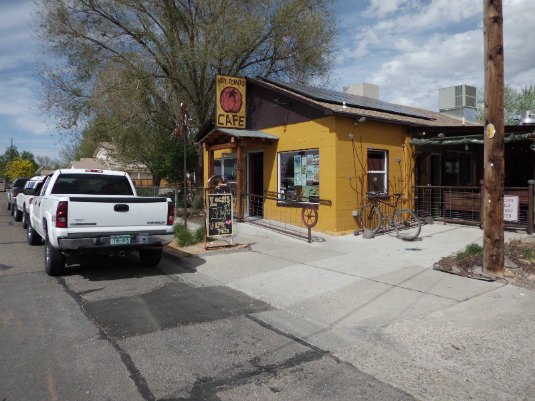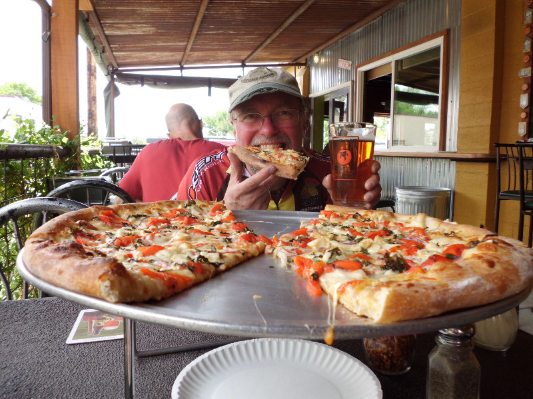 For R&R after the race, we headed down to Durango. The intention had been to spin the legs out on one of the local trails, but torrential rain put paid to that. So what do you do in a town where there are 4 breweries? Cue the brewery crawl - a tough job but someone has to do it.
We had a great time at SKA Brewing and were there when the brewers arrived back from the World Beer Cup where they had just won a gold for Steel Toe Stout. We left with loads of swag and a growler of Modus Hoperandi IPA, courtesy of the management. Thanks guys!
We had dinner at Steamworks followed by a couple of beers from the huge selection at Lady Falconburgh's Barley Exchange.
Our most visited establishment was Carvers Brewing, where we had breakfast twice and dinner just the once.
It's hard to beat Durango!!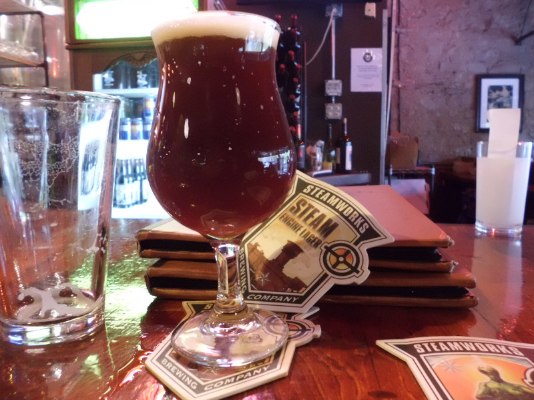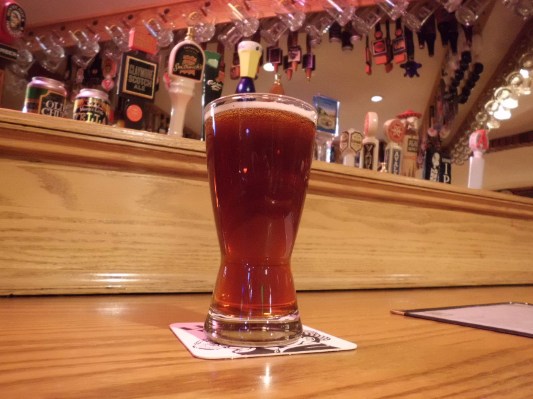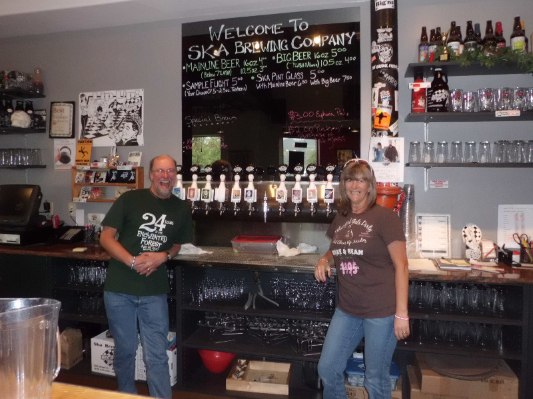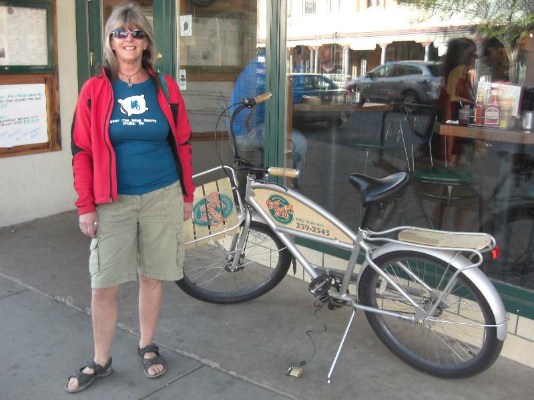 To top it off, those nice folks at New Belgium Brewing tried to give us a little something to bring home, but we had to turn it down.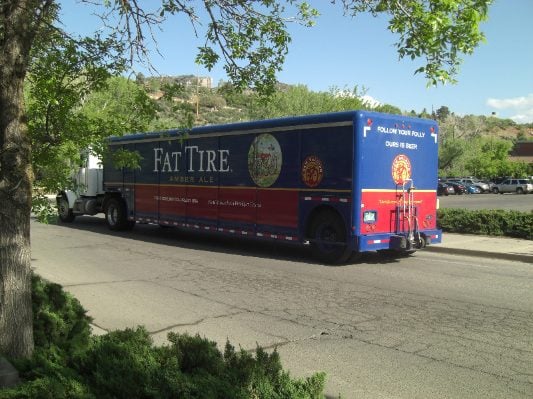 Our next campsite was the weirdly named Dead Horse Ranch State Park, Cottonwood. Although we had pre-booked a site, it was so windy when we arrived (the site was very exposed), we were forced to re-located to another site. Filling the tent with rocks to keep it on the ground is not conducive to a good night's sleep.
The riding in the park was enjoyable but there wasn't much energy in the legs. The rising temperature was also causing more of a problem. It was a great place to chill over a BBQ and a few beers (that SKA Modus was not going to drink itself)!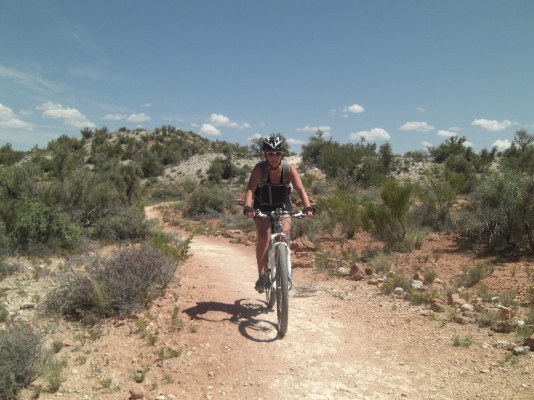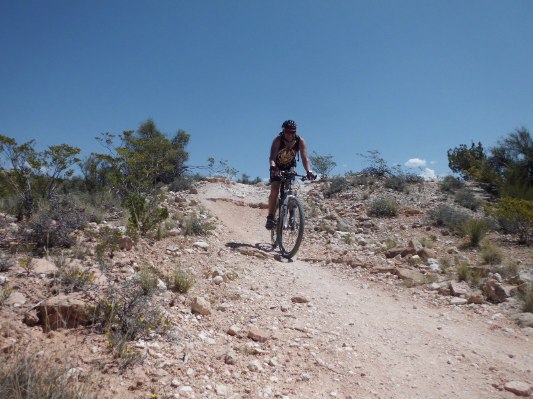 We had lunch at the award winning 'Hog Wild BBQ' where the meat literally falls off the bone.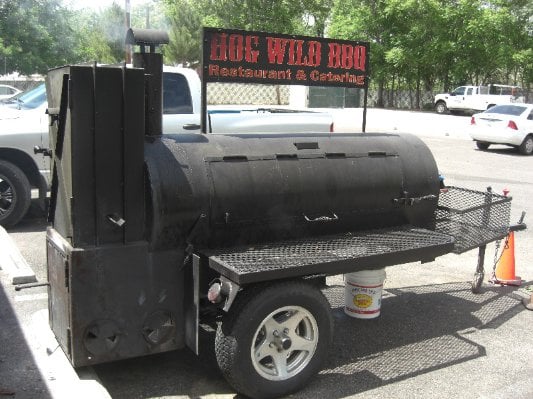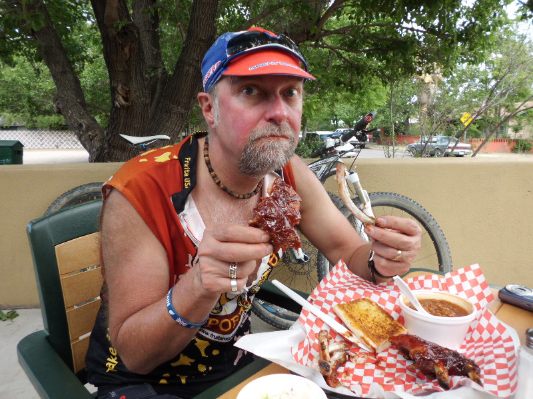 A short drive from the park was Oak Creek Brewing in Sedona where they brew one of my all-time favourite wheat beers. Needless to say I enjoyed pint (or 2) and Roy drove back.
Phoenix was just too hot for us at the end of the trip. Triple digits is just way too much. Luckily the hotel had a nice pool area where you could relax.
Oh yes – and it was within walking distance of Papago Brewing! Not only do they brew their own beer, but offer a wide range of draft beers (in and out of state). Oh yes - and the selection of bottled & canned beers in their fridges – the phrase 'kid in a candy store' springs to mind (Roy wouldn't let me put 'pig in shit')!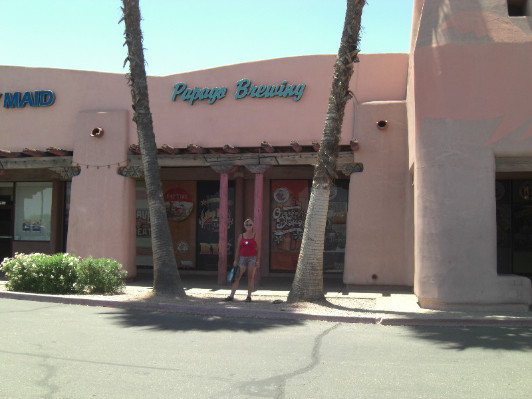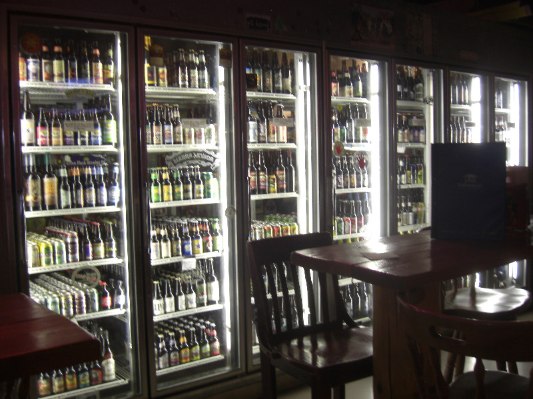 Unfortunately I got sick the day before the end. I'm not sure whether it was something I ate or drank but it was not what you want just before a transatlantic flight. I did manage a short ride in Papago Park early on our last morning but my energy levels were at rock bottom. I had to stop for a rest rather frequently.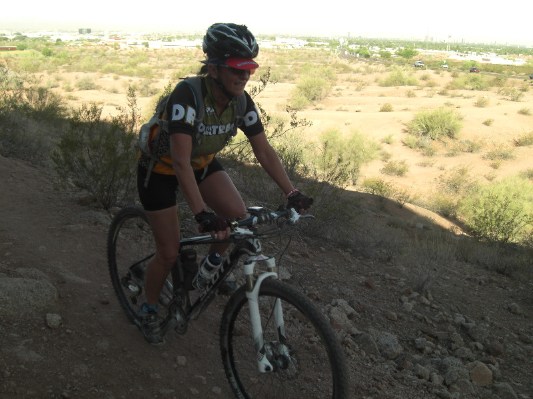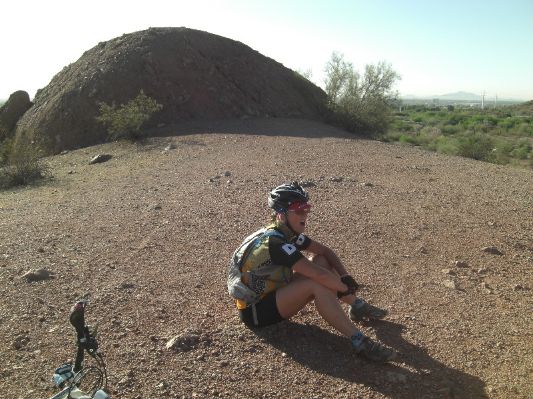 And being the generous soul I am, I gave my bug to Roy which meant he couldn't enjoy the Four Peaks Brewery beers in the lounge at Phoenix's Sky Harbour airport!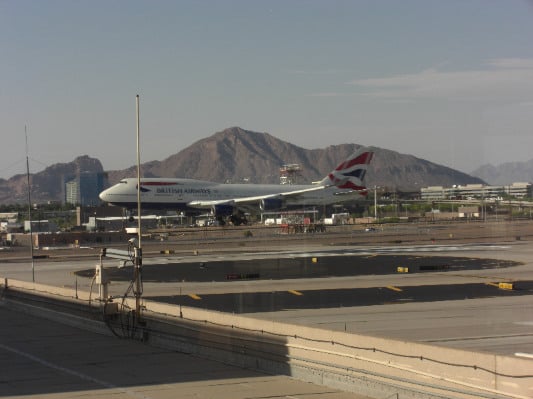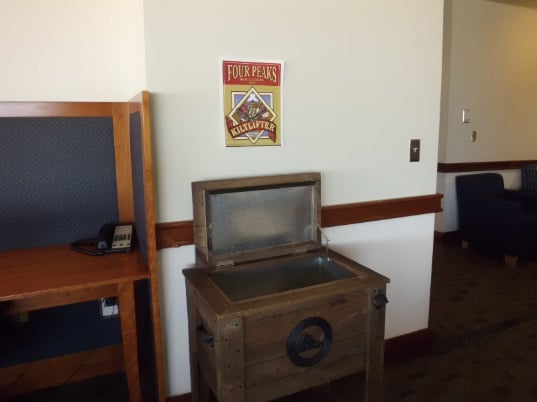 OOPS! Sorry Roy!