This year I have experienced the ups & downs of mountain biking.
Having been 'persuaded' to try out fat bikes on our last 2 trips to the US (thanks to Randy at Gear Exchange, Glenwood Springs), we were lucky enough to take delivery of 2 On One Bikes' Fatty's just before Christmas 2012, and the January snow.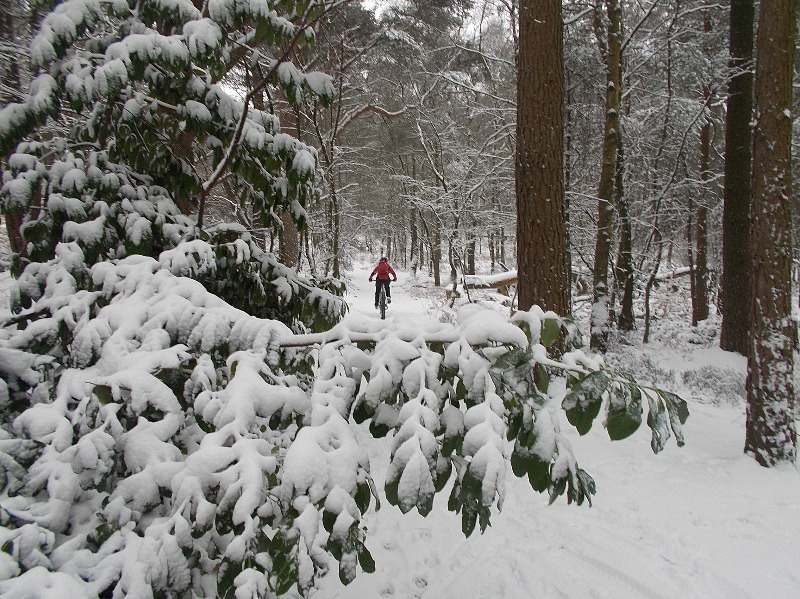 What followed were several months of complete fun. Our other bikes remained tucked away & unused and we rode the fat bikes everywhere. We were probably responsible for a new RSI – Fat Bike Neck as pedestrians, car drivers and even other cyclists craned their necks at the sight of us on our bikes. We had numerous conversations with total strangers wanting to know what this weird-looking bicycle was all about. This included a family who stopped us as they left church on Easter Sunday morning.
We 'competed' or should I say 'took part' in several events:
T24MTB, Torhout, Belgium
12 Hours of Exposure (where we had our own fat bike class)
Beastway – round 1
After Beastway, someone commented "just because you have it (the Fatty) doesn't mean that you should use it" to which our response was "Got Fatty, Will race, Because we can!!". Does it not look as though I had fun!!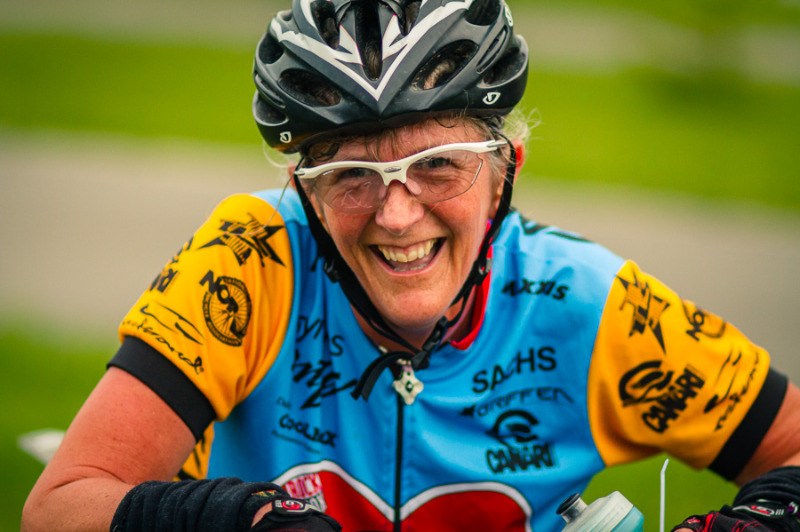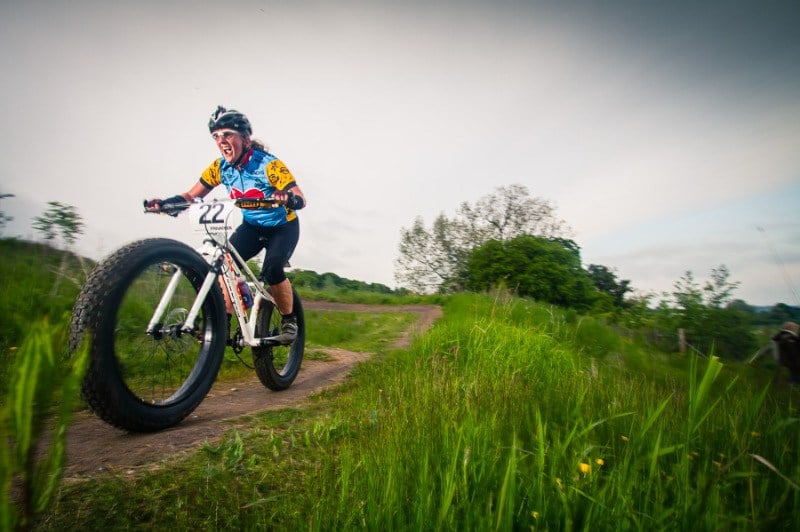 12 Hours of Exposure was tough for me as the bike, at that time, was only 1 x 10. The climbs got the better of me.
Following Beastway, we decided to dust of the 29ers and head out on the Test Valley Tour. We headed down, collected a Twitter contact en-route & met up with 2 other friends to ride with. I was riding really well and we came out of the single-track in the 'woods' full of adrenaline. As we headed along the next section, I rounded a corner at speed and 'ran out of talent'! I don't remember the accident, my last memory was of the hole I was about to go into. I think the crash was spectacular but I was out cold from the 1st impact of face on ground. Apparently I spoke to people – but I don't remember. 24 hours in Salisbury A&E and I was discharged with concussion, 2 broken ribs & a broken bone in my left hand.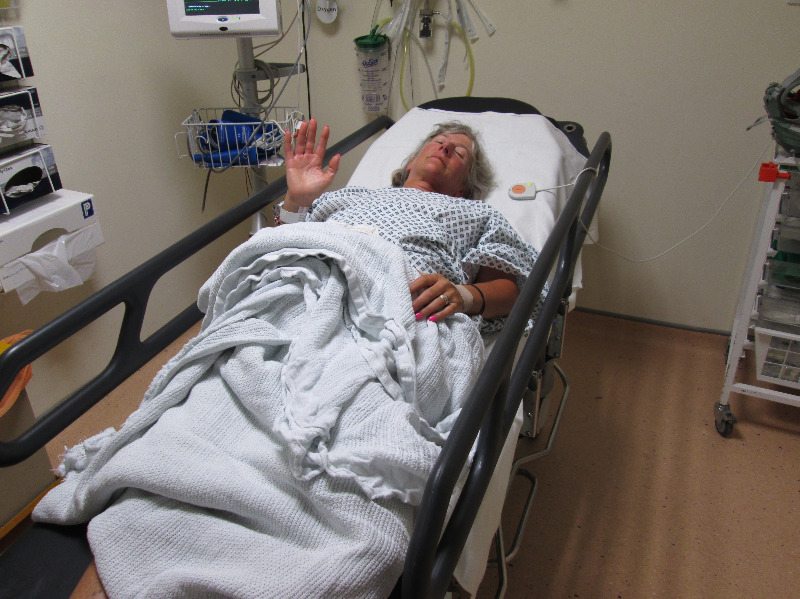 I don't do failure well. The enforced rest was not good for me.
1 month after my accident, I was itching to get back on a proper bike again (the turbo is just not the same). With Twentyfour12 around 3 weeks away, I had to get some element of fitness back into my body. We got around 25 miles away from home & I had to admit defeat. There was nothing left in my body & I had to send Roy home to get the car. OK so it was one of the hottest days of the year – I should have been able to cope. I sat in the shade of an oak tree and sobbed.
My next bike ride was a much gentler attempt but both my hands & ribs complained. We decided to give Twentyfour12 a go, but at a more leisurely pace. Fat bikes it was – decision made. We had the 2 x 10 conversion done (Clif Climb on a 1 x 10, I don't think so) & headed down to Plymouth for fun & hero status.
The course was the best ever & I was looking forward to doing a few laps during the course of the 24 hours.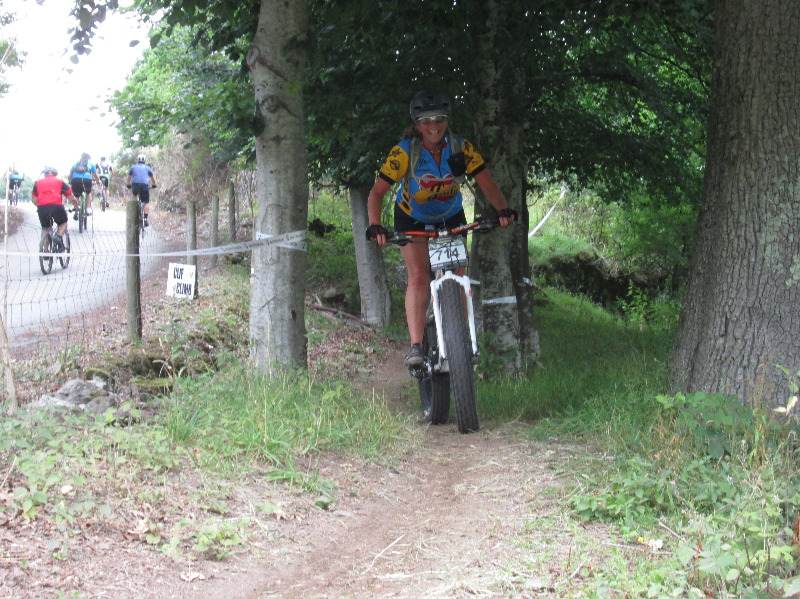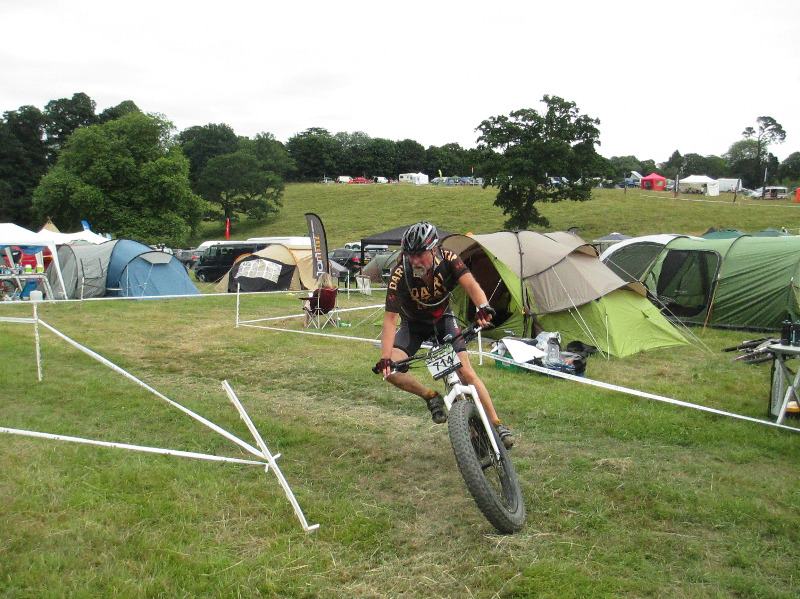 Once again I had to face failure. I managed 1 lap of the course before my body screamed ENOUGH! Frustration, tears, tiredness, discomfort – I had the lot! It was down to Roy (now nick-named the Dark Lord of Fat-biking due to his exploits at the QECP Gravity Enduro) to uphold the honour of the team.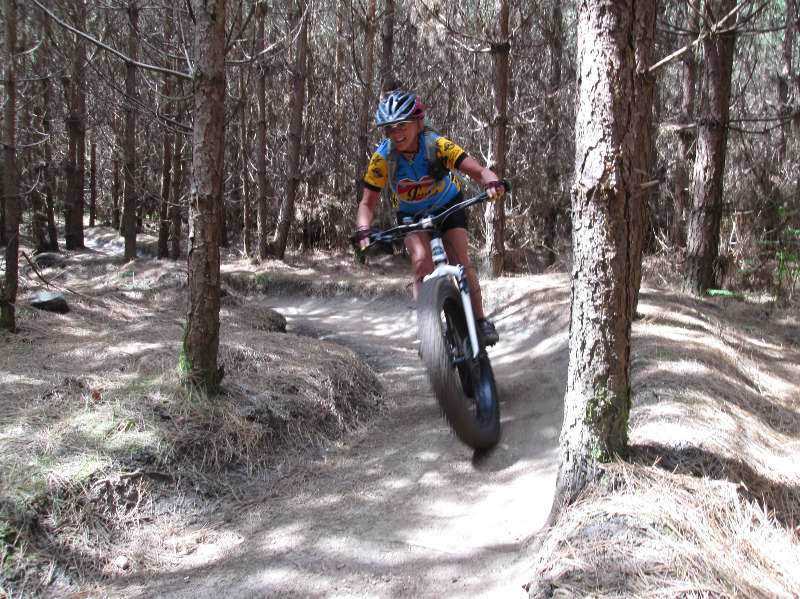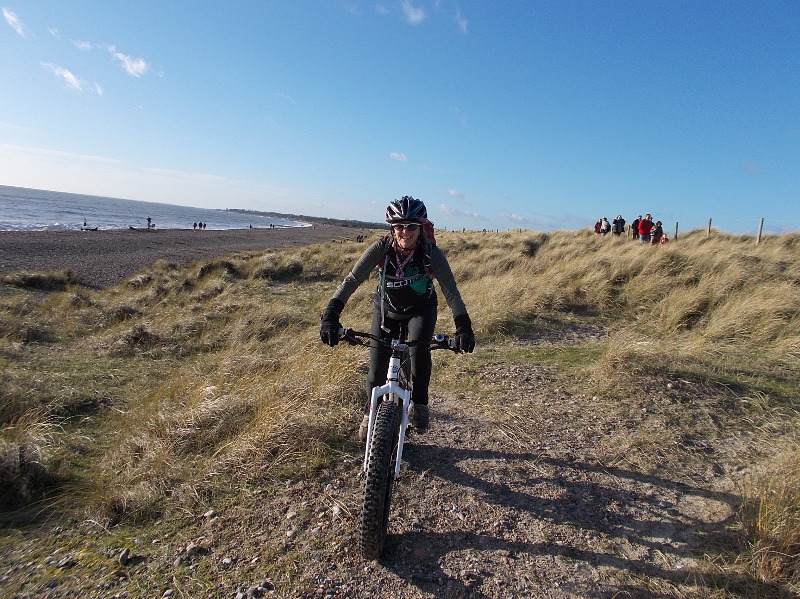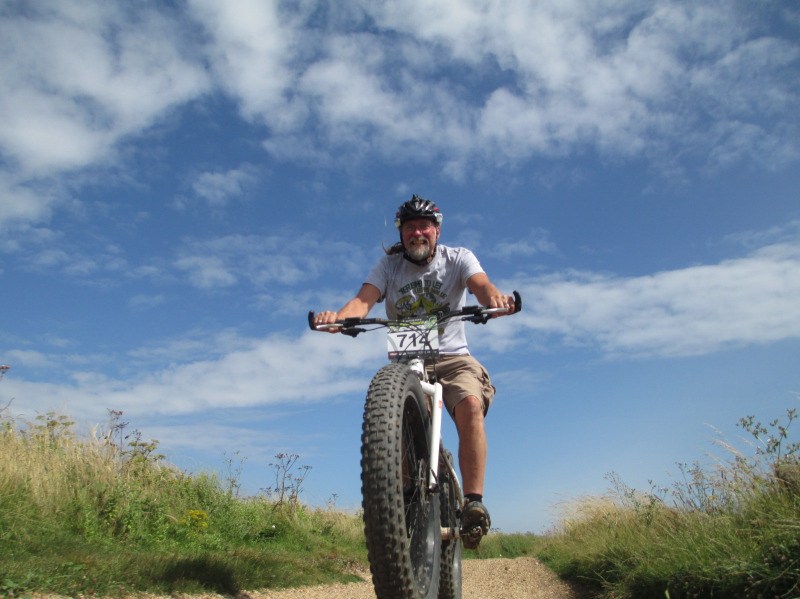 I can honestly say "I love my fat bike". There are times when I could happily sell all my other bikes & just have a fleet of fat bikes.
Thank you On One Bikes.